week 6 summary post! there are a lot more words that rhyme with six than i thought; like still not a ton, but more than i expected!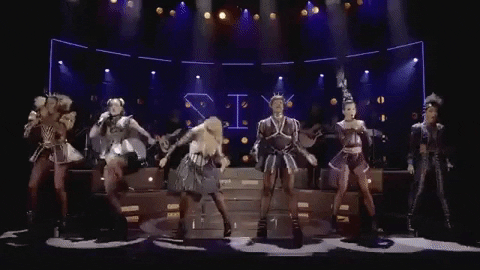 Throughout the week, i was on the lookout for different elements of design, which i found and compiled here for your convenience! This was really cool because it forced me to open my eyes and see the world around me in a funky fresh new way, which is totally appreciated! It also gave me a little bit of design inspo for my assignments! mostly just in the sense of "oh yeah symmetry is a thing i can and should use", but nonetheless!
being honest, the daily creates this week werent my favorite, but i did get to post a really pretty picture i took of some flowers, so thats a win! check 'em out here though!
As for assignments, I'm kind of very proud of my work this week! first and foremost, I conquered gimp!! I started off the week with an assignment that called to, essentially, edit myself from a previous photo into a funky fresh new situation! check out the full post (& my celebrations on conquering gimp) here, but i'll save you the click if youre just interested in my MASTERPIECE!
next assignment! 80s themed! not just 80s, but also Heathers themed! The goal was to make a simplified movie poster that still encompasses the gist of the film. this one was super fun because its essentially a better version of the very first assignment i ever did for ds106 (a point i elaborate on in the write-up)
Next assignment, straightfoward but fun and funky and 80s themed! i took part of the Girls Just Wanna Have Fun music video and gif-ed it!
and last but CERTAINLY not least for assignments was this one, where i made a poster out of a quote/motto that i like!
the assignments i chose for this week were overwhelming a Really Good Time, and I'm super happy with everything I made and am even more happy about finally finding my footing with gimp! after doing the assigned readings, i learned that my personal design preferences & tastes are a little bit Niche and Funky, but that wasn't exactly surprising given the everything about me! I'm just gonna run with it! if your interested in figuring out exactly what i'm talking about, check out my design reflection post!
get rekt, liz