a 20-30 minute radio show is in our ds106 futures! wahoo! 20-30 minutes isn't too terribly long, but it certainly is an amount of time that needs a modicum of planning and idea generating before jumping in.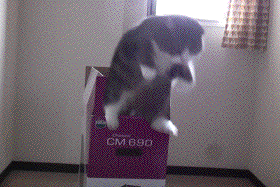 so im currently reading 1984 by Geore Orwell, and my oh my is that a BOOK. I'm really enjoying it so far (im not finished quite yet so no spoilers!) but i think this could serve as a super interesting basis for a radio show. my thought here is some sort of analysis on perception of the 80s- through pop culture- before and after (and maybe even during, depending on time) the decade itself. the only pop culture that focuses on the 80s but is from before then that i could come up with was 1984, but its not as if 1984 is scant of things to analyze. As for perceptions of the decade afterwords, there is a lot of pop culture that is set in the 80s, like the muscial Rent or the (newish) movie Bohemian Rhapsody. But yeah i think the pop culture perception/expectation (depending on from what point your looking at it) of the 80s from other decades could be super duper interesting to explore.
related to that, i also feel like it could be cool to just dissect 1984, but thats a kind of super professor-y and mayhaps not ~storytelling~ enough.
so yall may or may not have noticed via my blog posts and assignment inspo, but I'm really into broadway musicals. Thus, i feel like another fun and cool radio show idea could be the musicals that premiers on (& maybe even off) broadway throughout the 1980s. There are a lot of good ones, phantom of the opera, les miserables, sweeney todd, and little shop of horrors, to name a few!
Similarly, discussing plays and musicals that take place in the 1980s but are not from the decade, like Heathers, Fun home, and angels in amercia, for to focus more on our current perception of the 80s. i just like musicals
okay last thing, maybe exploring the slang terms and usage of language in the 1980s. Slang has always been super interesting to me, i just love using it and hearing it and learning about how it comes about, so i think focusing in on that could be kinda fun. also in the heathers movie they say "how very" a Lot and i want to know if thats legitimate to the period or just a Cinematic Decision ™.
stay very, -liz